Real Estate Market Report June 2018 GTA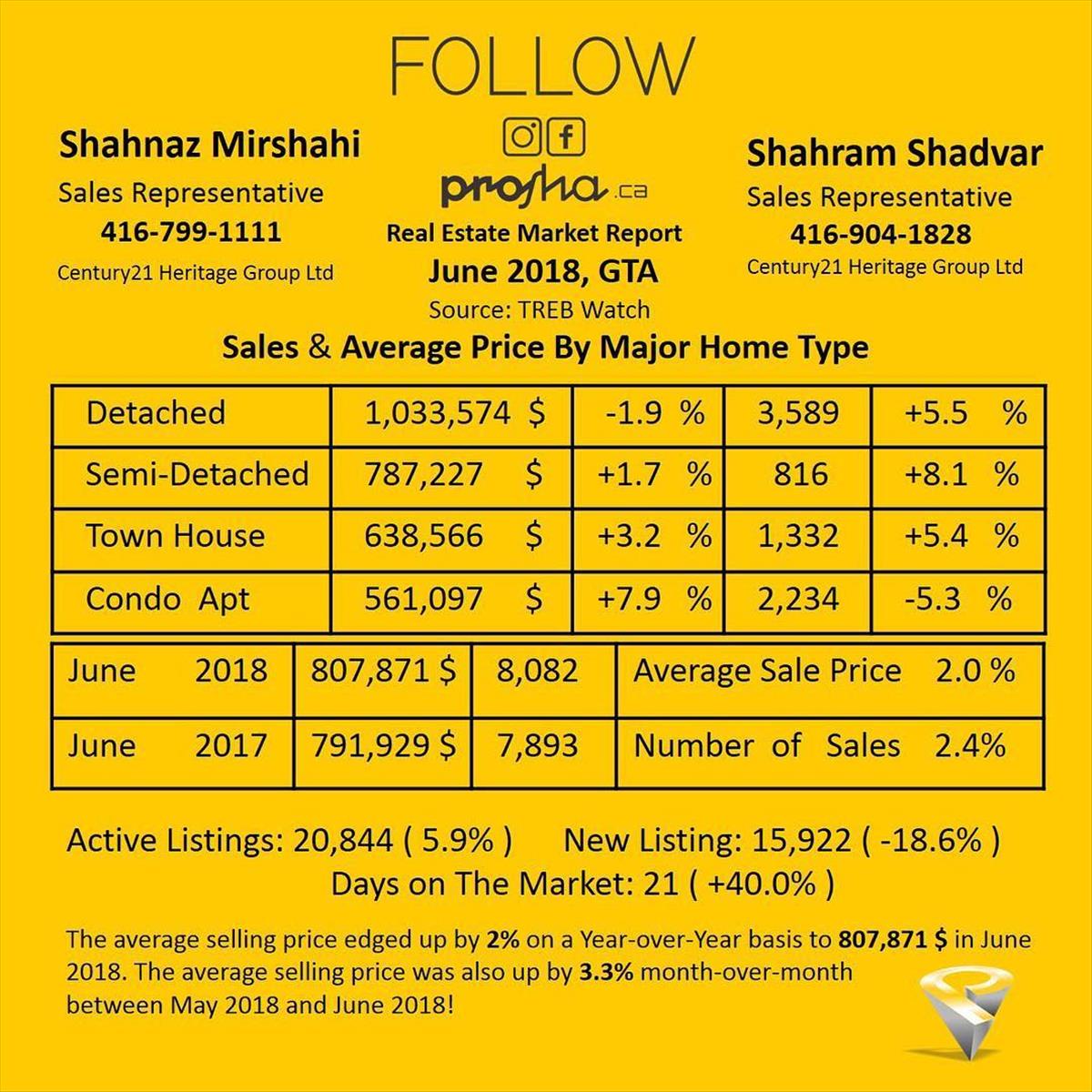 Real Estate Market Report, June 2018,GTA.
The Toronto Real Estate Board (TREB) has reported some positive signs with respect to the housing market!
Both sale prices and the number of sales are up! and have started to make a move upward.
8,082 Home sales through TREB's MLS System in June 2018, an increase 2.4% in the number of sales compared to the June 2017!
The average selling price edged up by 2% on a Year-over-Year basis to 807,871$ in June 2018.
✔️ April 2018 804,584 $
✔️ May 2018 805,320 $
✔️ June 2018 807,871 $

The average selling price was also up by 3.3% month-over-month between May 2018 and June 2018!
The expectation is to see improvement in sales over the next year over the same period. However, it is likely that issues surrounding the supply of listings will persist. This suggests that competition between buyers could increase, exerting increased upward pressure on home prices.
Source: TREB